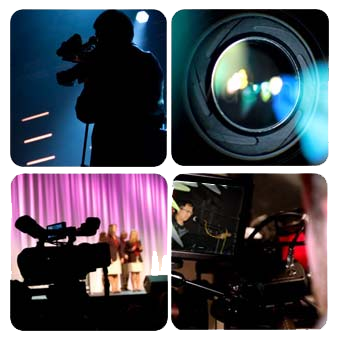 As a creative service and quality driven company we provide our video production services at affordable rates. Studio One provides a wide range of video production services to all of our clients.
FOR ALL TYPES OF VIDEO PROJECTS, BIG AND SMALL
We handle Live Events of all types: Seminars, Concerts and Recitals. Scripted Commrecials and Promotional Videos. Also covering special life events such as Weddings and recording fun & exciting Music Videos.
We deliver all media as digital video files for tv, sharing or streaming on-line in a variety of formats. Or on a standard DVD with DVD Menu Design and Packaging depending upon customers project requirements.
Visit our portfolio to see our results!
There are 4 core values
we use when we provide video services to clients that leave them
happy and satisfied with a quality product that represents them and their message.
1. Personal Undivided Attention
The client will always be working hand in hand with us.
2. Our Focus is Quality
We always make our recordings and products the best they can possibly be.
3. We Are Flexible
If the client wants something special, or done a particular way, we do everything we can to accommodate.
4. We Are Affordable
With Studio One you can come to one place record your project and walk out with a fully packaged end product.